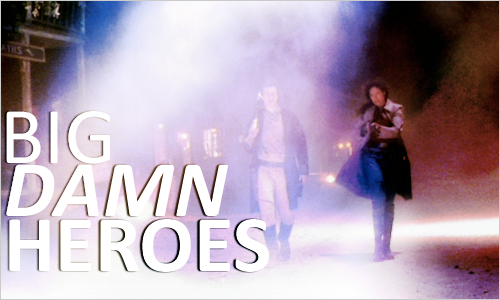 The poor Damsel In Distress is looking her fate dead in the face, and is resigned to it, because she knows that Nothing Can Save Us Now... and then, boom! The heroes kick down the door and proceed to stomp the bad guys into the ground.
In short, the heroes get to save the day in a
big, awesome manner.
STAR WARS
: THE HAN SOLO MOMENT.
This trope could very well have also been called "The Han Solo Moment", after the scene at the end of the first
Star Wars
movie when he shows up to save Luke from Darth Vader during the Death Star battle.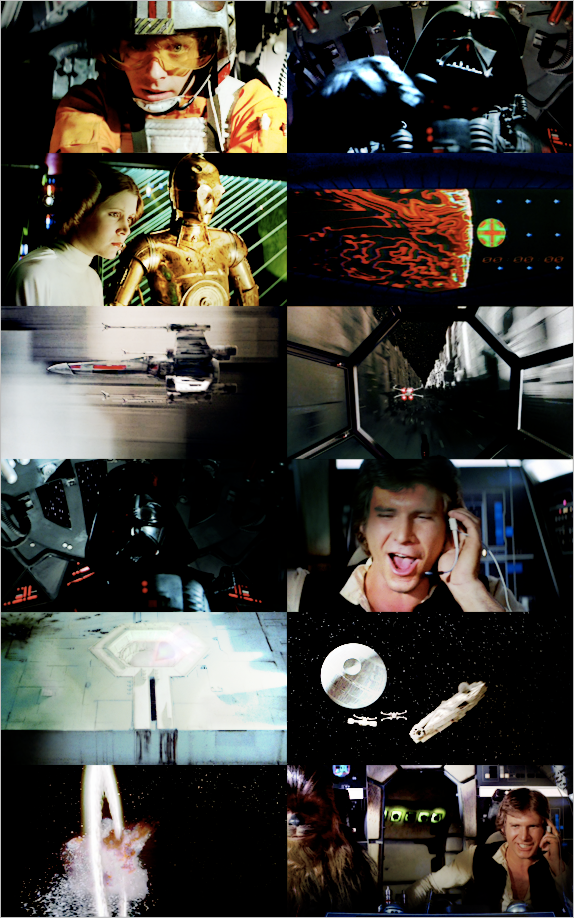 THE LION KING
: SIMBA ROARS.
Mufasa rescues Simba and Nala from the hyenas.
THE DARK KNIGHT
: "HIT ME."
Batman has crashed the Bat-pod, the Joker is standing over him, ready to kill, when suddenly an offscreen figure sticks a shortgun in his back.
GORDON
: We've got you, you son of a bitch.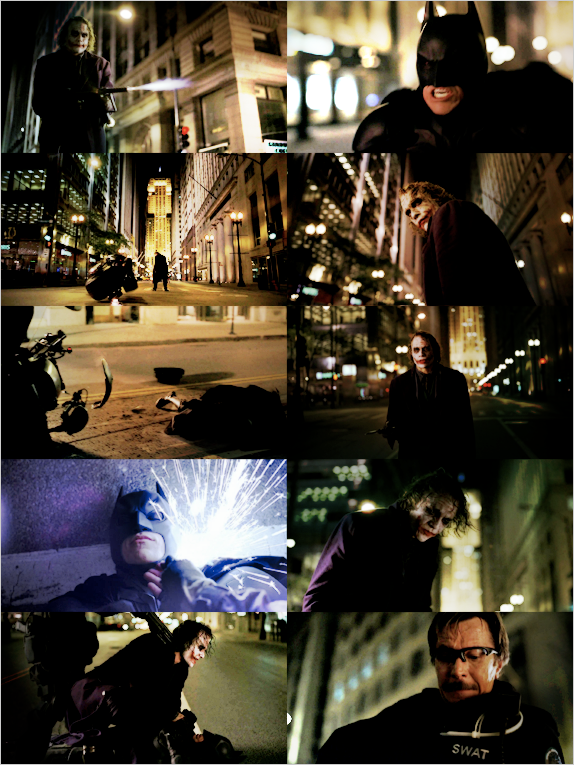 THE LORD OF THE RINGS
: THE SIEGE OF MINAS TIRITH.
This happens twice in the same battle. At the siege of Minas Tirith, the Witch-King has broken the gates and is facing down Gandalf, about to ride into the city, when the Rohirrim arrive and charge onto the field. Then, when the impact of the Rohirrim charge has dissipated and the armies of Mordor are once more gaining the upper hand, the wicked Corsairs of Umbar turn up... only it's actually an allied army that has commandeered the Corsair ships. Both of these would normally fall under The Cavalry, but Merry and Eowyn are with the Rohirrim, and Aragorn, Legolas, and Gimli are on the Corsair ships; which means they qualify as Big Damn Heroes moments as well.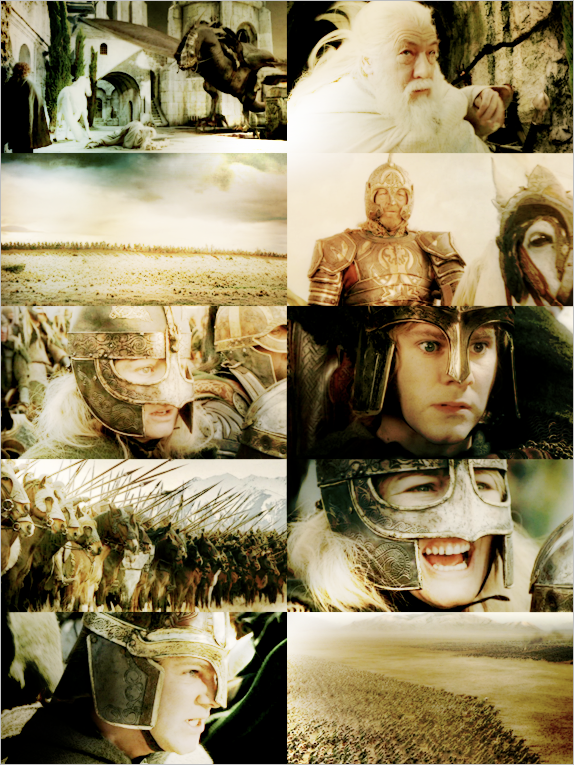 ANASTASIA
: "DO SVIDANYA."
When it seems that Anya is about to fall into the icy river (Rasputin even says "No one can save you!"), Dimitri swoops in to save the day by punching Rasputin in the face. Subverted in that he very quickly gets the living crap beaten out of him, though it leads to Anya's Crowning Moment Of Awesome (which I included, because princesses that kick ass are the best, and Anya's my favourite animated heroine.)
ANASTASIA'S CROWNING MOMENT OF AWESOME.
LOST
: DUDE.
In the third season finale "Through the Looking Glass:" Three of the Others are holding Sayid, Jin, and Bernard at gunpoint. Sawyer and Juliet are hiding in the bushes, wondering how they can possibly rescue them unarmed. All of a sudden Hurley comes barreling onto the beach and runs over one of them with a Volkswagen Bus.
AND THE SCENE IT WAS NAMED FOR ...
FIREFLY
: SAFE.
MAL
: Appears we got here just in the nick of time. What does that make us?
ZOE
: Big damn heroes, sir.
MAL
: Ain't we just.